So sorry for not posting for a long time, been busy.. not! :p Anyway here's my top artists of this week, please give a standing applause to
My Bloody Valentine
for their "
When You Sleep
" and not forgetting
Memoryhouse
for making a
deadly gorgeous remix
for it! I either could stay all day long in my room or flying anywhere with that song played again and again and again... Lovely.
Okay, so thats it for today, enjoy your weekend. By the way, i get bored at the office today so i coloured my nails blue and make a gif with it.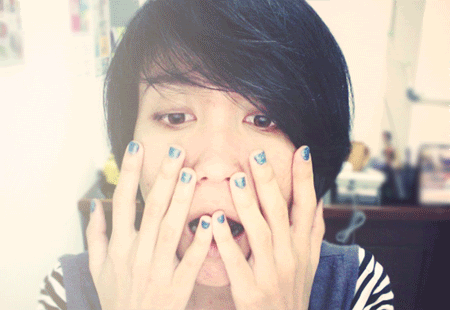 Ok bye now, see ya later!
x
D